It can be an expensive business, this baby-rearing lark, so it pays to know what you should spend your money on. We've harnessed the power of the Mumsnet hive mind (and our in-depth reviews by parent testers) to come up with a shopping list of newborn baby essentials.
From clothing and cots to pushchairs and baby car seats, here's everything you need on your list.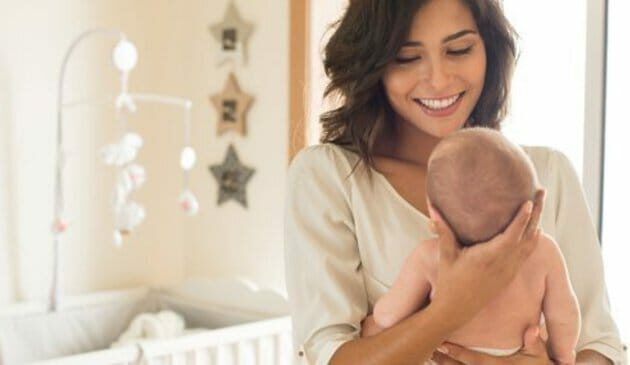 Babies need stuff – and a fair bit of it too. But while you'll want to prepare for your new arrival as much as possible, it can be tricky to know what you actually need.
After scouring the Mumsnet forums and speaking to parents, we've drawn up a handy checklist. Here are the newborn baby essentials that you actually need, plus scroll down for a list of products approved by our users.
Bedtime baby essentials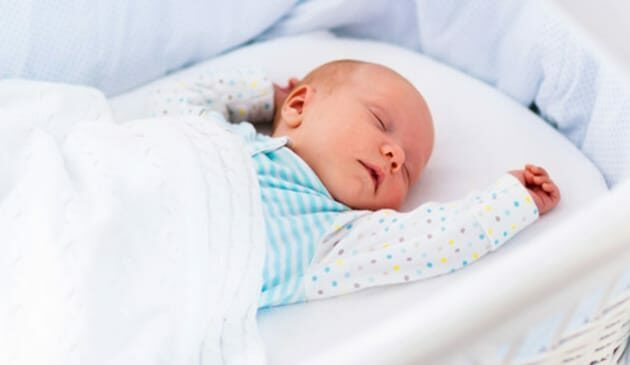 1. Moses basket, carrycot, crib or newborn bed (with mattress, fitted sheets and cellular blankets)
Experts recommend that your baby sleeps in the same room as you for the first six months.
A Moses basket or carrycot may be a better option in terms of portability than a newborn bed or crib.
You'll need to buy a mattress, sheets and blankets separately, and make sure the mattress is supportive and comfortable enough for your baby.
2. Baby monitor
Helps with peace of mind when baby is sleeping.
Video baby monitors allow you to see your baby from a different room. Extra features may include a night light and talkback system.
Clothing essentials for newborns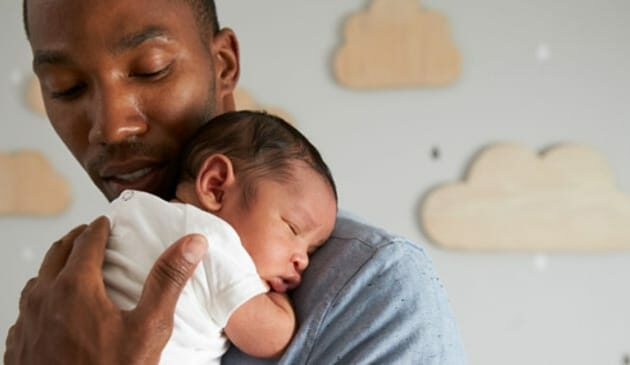 3. Sleepsuits/swaddles, bodysuits, vests and newborn baby grows
Stick to eight of each to start with.
Cotton is the best fabric for a baby's sensitive skin.
Consider a handful of daywear outfits or baby romper suits (baby rompers) for a varied baby wardrobe.
Swaddles are ideal to help newborns sleep, keeping them cosy (until they're old enough to roll over).
4. Coat/jacket and cardigans
Two cardigans.
One coat or warm jacket—even if it seems sunny, it's always a great idea to carry layers for baby.
5. Baby socks or booties
Depending on laundry frequency (nothing quite beats life with a newborn, does it?), buy five to 10 pairs of socks or booties.
6. Weather-appropriate clothing and accessories
You'll need to dress your baby appropriately for the weather, and that includes protecting them from the elements. In the spring and summer months a sun hat, UPF clothing, and sunnies are all musts for your baby as their skin will be sensitive to the sun.
Alternatively if you're having a winter baby, make sure you stock up on clothes that will keep them warm. A snow suit or shawl, and a winter hat and something to protect their hands are all essentials.
7. Mittens
Mittens are needed for newborns so they don't scratch themselves before the startle reflex wears off at around three months.
Feeding essentials for newborns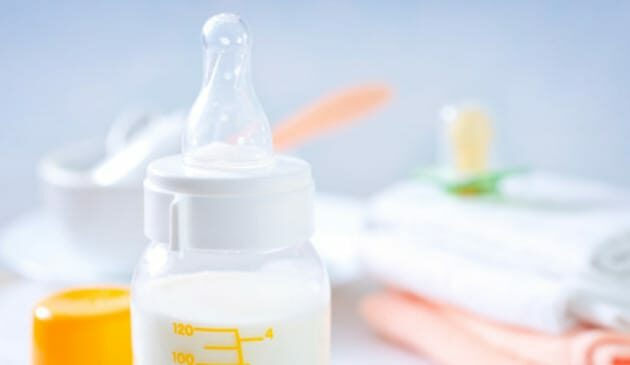 8. Nursing bras, breast pads and lactation cookies (if breastfeeding)
Maternity bras will offer comfort and support if you're breastfeeding.
Breast pads are useful for absorbing those unwanted milk leaks.
A good nipple cream can help to relieve cracked or sore nipples.
9. Bottles, accessories and formula (if not breastfeeding)
Five to 10 feeding bottles will do depending on your needs.
Start with four-ounce bottles and stack up on teats with varying flow speeds.
Choose between ready-to-use, liquid concentrate and powdered formula.
Accessories include a bottle brush to clean off any dried milk.
Bottles and feeding equipment should be sterilised, so buy either an electric steam steriliser, a microwave steam steriliser or a cold water steriliser.
10. Muslin squares, flannels, burp cloths or receiving blankets
While bibs may not be that useful until your baby is a few months older (and they will be useful, we guarantee it), absorbent muslins, flannels and receiving blankets, which can also be used in place of burp cloths, will be a lifesaver, especially during feeds.
Buy about a dozen cloths to start with – you can always buy more. You'll only need a couple of receiving blankets though.
Separate flannels can also be used for bath time.
Newborn essentials for travel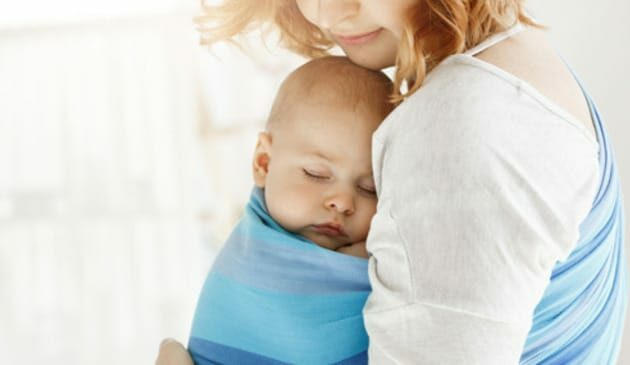 11. Car seat (if you own a car)
Needs to be rear-facing.
Choose a group 0 or group 0+ car seat as these are designed for babies aged 0-12 and 0-15 months.
Once you've given birth, hospitals won't let you leave if you have a car but not a baby car seat.
12. Buggy, travel system, baby carrier or sling
Many lightweight buggies have a newborn recline, which means that they can be used from birth.
A travel system is a type of buggy that comes with a car seat and, in some cases, a carrycot. Ideal for when you're on the move with a sleeping baby.
Baby carriers or slings are a great alternative to a buggy, especially for getting things done around the house while keeping your little one close by.
Baby changing essentials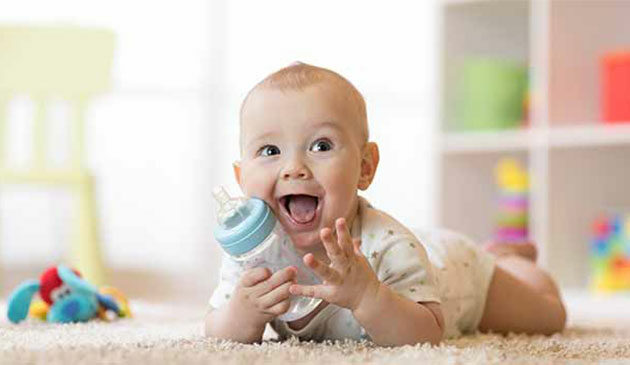 13. Nappies
Stock up on the best nappies before your baby is born. You'll never have too many, we promise.
Choose a brand that meets your needs – make sure the nappies are suitable for newborns and leave the umbilical cord stump uncovered.
Think about eco-friendly or reusable nappies and nappies designed for sensitive skin.
14. Wet wipes or reusable cloths and ointment or cream
Because no one likes a post-nappy changing rash.
Go for wipes that are scent-free to prevent irritation.
15. Changing mat
A must-have for those many nappy changes.
Usually made from wipe-clean fabrics (hooray!).
Nice-to-have items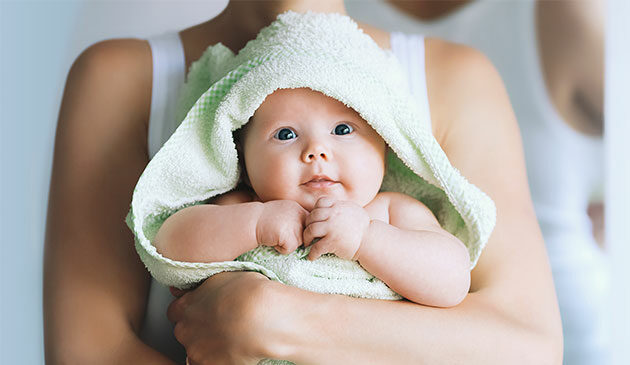 1. Changing bag
A changing bag is a handy way to keep all your changing supplies in one place when you're on the move with baby in tow.
Useful features can include an insulated bottle pocket and nappy bag.
2. Sun shade for car window
To protect your baby's skin from UV rays and their eyes from sun glare.
3. Changing unit
The ideal nursery addition if you want to go the whole hog.
4. Nail scissors
To keep nail length in check to prevent scratching etc.
5. Nursing pillow
A nursing or maternity pillow can be a reassuring support for babies and often a godsend for tired, breastfeeding mums.
6. Breast pump (if breastfeeding)
Can establish or increase milk supply, relieve full breasts and allow you express on the go, especially if you go back to work and want to continue breastfeeding.
Breast pump types include electric, battery-operated, manual and hospital grade.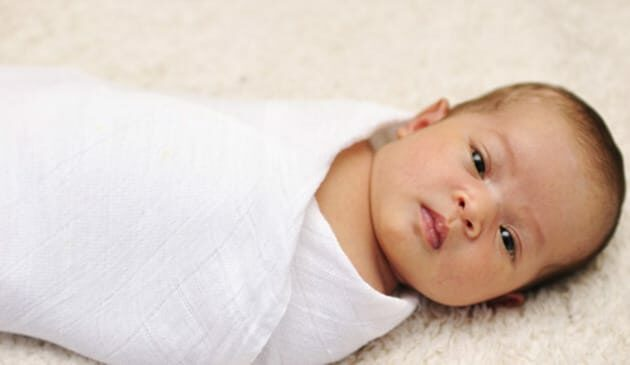 7. Scratch sleeves
An alternative to scratch mitts.
8. Baby sleeping bag or swaddle
Baby sleeping bags prevent babies from getting too hot or caught up in bedding.
Swaddles provide comfort and help a baby to settle.
9. Baby bath/bath support
A baby bathtub makes bath time easier and keeps your baby properly supported at the same time.
10. Baby thermometer
As it says on the tin – helps you to check and maintain temperatures of a bath, room and baby.
11. Baby shampoo or liquid cleanser
Can be used in place of warm water to help with dry skin.
12. Soft-hooded towels
Warm and gentle on soft skin.
A couple will do.